Advice Services
Melville has a number of advice services to help customers manage their money, claim any welfare benefits which they are due and to provide help with settling in to a new home. These are:
Welfare Benefits Advice
Money and Debt Advice
Tenancy Support
We can also help if you're struggling with the cost of energy bills. Speak to your housing officer who can refer you to our Affordable Warmth service, delivered by Changeworks. We also have access to a number of handy energy saving guides like this one.
If you need help we can see you in our office at the Dalkeith Corn Exchange, or in your own home if you prefer.
CHAI Referral Form
For a referral to CHAI please click on the button below and complete the online referral form.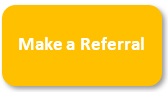 You can also get independent help and advice from a number of organisations, including Citizens Advice.