Community Defibrillator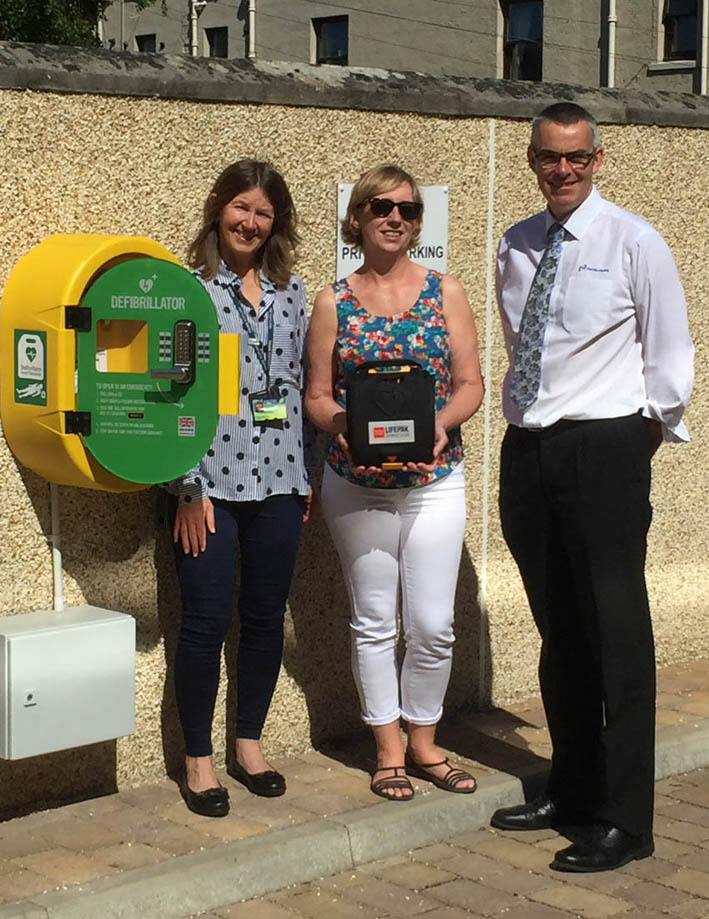 As well as providing offices for Melville, meeting space for the community and hosting the Dalkeith Museum, the Corn Exchange car park is also home to Dalkeith's first lifesaving defibrillator for public use in an emergency.
Fully funded by Melville and delivered in partnership with Dalkeith and District Community Council, the vital resuscitation device is located in a secure cabinet on the publicly accessible wall of the Corn Exchange car park (behind the Bombay Lounge restaurant) at the east end of Dalkeith High Street.
It is available for use 24 hours a day and registered with the Scottish Ambulance Service meaning that members of the public, on dialling 999 in the event of a cardiac emergency in the local area, will be given the access code, allowing them to start treatment before the paramedics arrive.
A defibrillator can be used to help a person suffering a sudden cardiac arrest, where there's a serious interruption to the heart's normal rhythm, and works by delivering an electric shock to kick start the heart back into its normal pattern.